Stats: Apps Now Drive Half of All Time Spent on Digital According to comScore
From a comScore Blog Post by Andrew Lipsman:
May turned out to be a banner month for mobile as it delivered on some huge milestones which underscored just how impressive the medium's ascendance has been in the past few years. Mobile platforms – smartphones and tablets – combined to account for 60% of total digital media time spent, up from 50% a year ago. And perhaps more impressively, mobile apps accounted for more than half of all digital media time spent in May, coming in at 51%.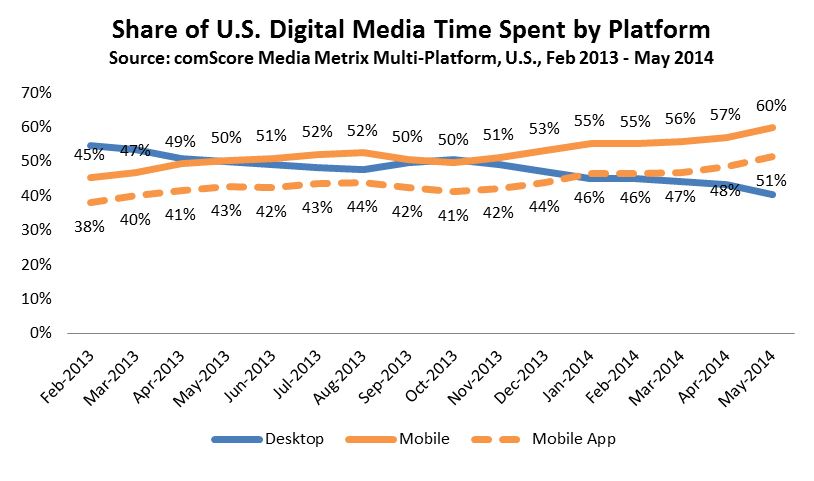 More (incl. Additional Chart in the Complete Blog Post)
Filed under: News
About Gary Price
Gary Price (gprice@gmail.com) is a librarian, writer, consultant, and frequent conference speaker based in the Washington D.C. metro area. He earned his MLIS degree from Wayne State University in Detroit. Price has won several awards including the SLA Innovations in Technology Award and Alumnus of the Year from the Wayne St. University Library and Information Science Program. From 2006-2009 he was Director of Online Information Services at Ask.com. Gary is also the co-founder of infoDJ an innovation research consultancy supporting corporate product and business model teams with just-in-time fact and insight finding.